"The creation of a thousand forests is in one acorn."
~ Ralph Waldo Emerson
Heather Watson, Founder & CEO 
Heather leads acorn30 with her passion for brand engagement, public relations excellence and all things digital. Through her extensive knowledge in digital marketing, social media and campaign management, Heather has emerged as a Peterborough Chamber of Commerce "Top 4 Under 40" winner in 2015. A graduate of Fleming College's Business Administration program for Marketing and Human Resources, Heather has 20 years proven experience with both public and private sector marketing research, marketing strategy and service delivery fulfillment leveraging a full suite of traditional marketing platforms with digital innovations. Her past work includes successfully leading a variety of program efforts for multiple election campaigns, the City of Peterborough, Wild Wing, Metroland Media and more.
"I'm not a guru. I am constantly learning so I am the best at what I do. Always." ~ Heather Watson
Brendan Quigley, Innovation
Brendan leads acorn30 for digital platform design, build and service delivery – while researching and exploring new marketing innovation technologies through acorn30's Creative Lab. With a joint major from Trent University, Brendan has core service delivery experience in Geographical Information Systems (GIS), keeping him at the forefront of always-on, location based services (LBS) initiatives. An accomplished web designer and digital technology pioneer, Brendan offers an ability to provide creative solutions to meet the needs of clients with experience in both private and public sector.
"As a technology geek, it's absolutely incredible to see all the new technologies being launched daily. I don't know how people can keep up. But I know I will. It's not my job, it's my passion" ~ Brendan Quigley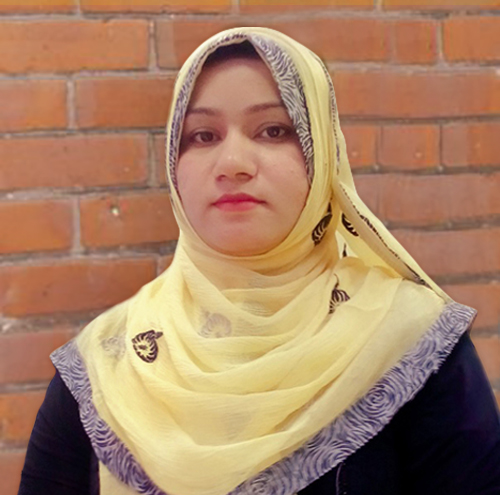 Uzma Khaliq, Creative Assistant
Uzma is a creative thinker and problem solver. With a passion for creating brand experiences, Uzma creates innovative designs to support brand messaging. A graphics artist, Uzma can provide UI/UX as well as logos and brand assets.
"I love facing new challenges; it's energizing when I can solve problems."~ Uzma Khaliq
Elisha Sarkis, Junior Web Developer

Elisha joined the acorn30 Web Development team with an energetic mix of creative and technical experience. WebDev by day and GameDev by night, he pursues a marriage between creativity and technology 24/7.
"I always seek to work with passionate learners. Teams with positive attitudes towards learning always innovate and improve their projects as they learn from one another." ~ Elisha Sarkis
Lola Edward-Ajayi, Visual Storyteller

Lola is a creative worker with an eye for detail, which contributes to her role as Visual Storyteller with acorn30. She is currently enrolled in a joint-major Journalism and English literature program at Trent University and combines her knowledge and experience with both visual and written stories to breathe life into a vision.
"Words are very powerful, especially when woven into a story; when translated into a visual, they have a larger impact. The theme, the score and the magic of seeing an idea come to life is indescribable." ~ Lola Edward-Ajayi
We are currently expanding the acorn30 team and always on the look out for amazing new talent to join us. Please send your CV to growing@acorn30.com and share a few links of your work portfolio or LinkedIn profile with us for faster response.
Some of our affiliations that we are proud of:
People come first. Our clients and their customers, our team and our community are paramount. It's lived out through our client-partner approach, our commitment to ethics and support in the community. We're honest in our relationships and in our work, and we are successful in anchoring working relationships between our clients and team.
At acorn30 we believe that knowledge is power, and we want to share that knowledge. This means that we will openly share with you exactly what we're doing, always. There's no smoke and mirrors here – you will always have access to the details regarding your file. We really want to empower you to have all the tools you need to make knowledgeable decisions when it comes to your marketing needs. We also believe in continued growth, for you and for our team. At acorn30, we will continue to refine and measure everything we are doing to deliver the best quality results we can. We will seek out innovative ways to make things happen and we will raise the bar for success continually.